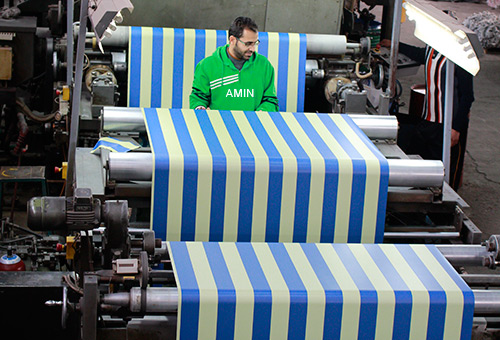 Based on compact lamination technique where the PVC layer is directly attached to the substrate layer.
Characterized by wide variety of textile substrates and also craft paper and quality printing finishing.
Applications: automotive interiors, laminate flooring, Tablecloth, blackout curtains, Swimming pool lining, Bookbinding.
End product measurement:
By density:     from 250 g/m2 and up to 1700 g/m2.
By thickness: from 0.2mm and up to1.2mm.