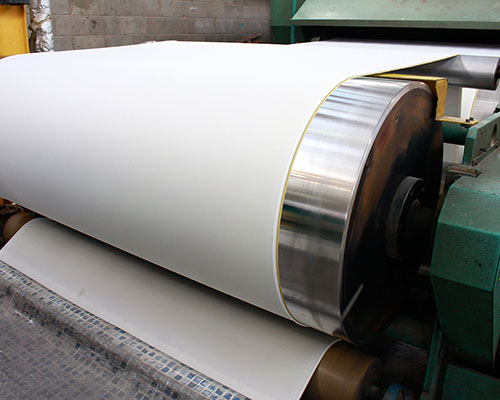 Foamed Leather :
Based on casting and release paper technique where the PVC skin layer is casted the as customer demand foam layer or multiple ones added and finally a textile substrate is a final lamination.
Characterized by wide variety of textures looks and quality printing finishing.
Applications: automotive interiors, aircraft interiors, furniture upholstery, shoes, handbags, apparel, leather goods, doors lining, Decoration.
End product measurement:
By density:     from 300 g/m2 and up to 1500 g/m2.
By thickness: from 0.1 mm and up to 4.5 mm.